Bardcode readers are used in automatic identification systems.
Select a barcode reader
The first parameter to consider is the type of code to read :
 -1D (code 128, CODE39, EAN13…). Laser type readers are the most efficient. Their reading is quick and reliable.
– 2D (DATAMATRIX, QRCODE). Imager type readers are used.
Barcode readers can be connected directly by usb  or using wireless technologies. They can also be used as mobile terminal.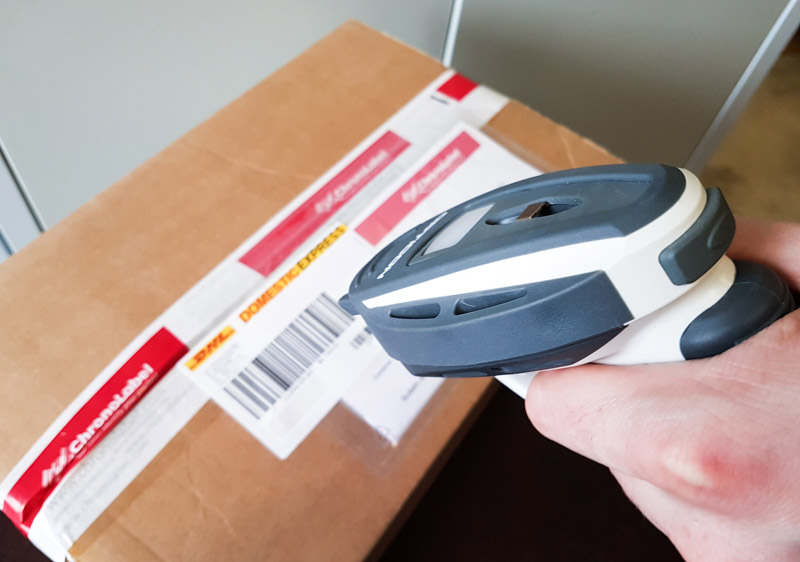 Thanks to technological advances, barcode use is nowadays common.
In the 90s and early 2000, advanced knowledges were needed (mainly in C progrmation language). Today any user can easily implement a simple application and set the reader parameters.
We stopped developping application for it, mostly because of the market confidentiality.
However, we remain availble to advice you and provide you with the required hardware for your application, thanks to our long-term partner, Opticon, which offers a wide range of high quality barcode readers.